CamerExcellence. Let's Celebrate Cameroonian excellence. Portraits and Information on the Cameroonians who, at the international level, bring honour to Cameroon, to the Green-Red-Yellow flag and make Cameroonians proud!
[CamerExcellence] - Dr Vera Songwe was appointed Chairwoman of the Board of Directors of the Liquidity & Sustainability Facility (LSF) this September 29, 2022, in New York. Her Excellency Ellen Johnson Sirleaf has also accepted to lead the Board in an honorary...
read more
[CamerExcellence] - Cameroon, once again on the pedestal of excellence in literature. This time, thanks to Augustine Laurence Sara Timb, a doctoral student at the University of Yaoundé I. She was awarded the Diploma of Honour of the Léopold Sédar Senghor International...
read more
[CamerExcellence] - A style full of poetry. A voice that flows and coaxes the ear. Two assets that undoubtedly make Aboubakar Abbo the winner of the "Best Reportage Award of the International Technical and Style Writing Competition Africa Zone", since March 02, 2022....
read more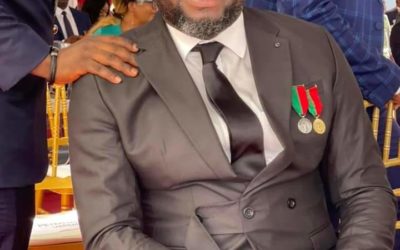 [CamerExcellence] - The Cameroonian Edwin Eselem is since January 2022 the Public Relations and Communications Lead at the Basketball Association League (NBA Africa). Today, the former Communication Transformation Manager of Orange Cameroon is working in Dakar,...
read more
[CamerExcellence] - Behind his glasses fixed on his face, the gaze of an inspector. After leaving Fécafoot, in December 2021, it is on the side of CAF that Seidou Mbombo Njoya, 61, continues his career in football management. This time, under the cap of the fourth...
read more
[CamerExcellence] - The Cameroonian pivot of the Sixers ends the 2021 - 2022 regular season in the most beautiful way. By scoring 41 points and 20 rebounds against the Indiana Pacers on April 10, 2022, Joel Embiid became the best scorer of the 2021-2022 regular...
read more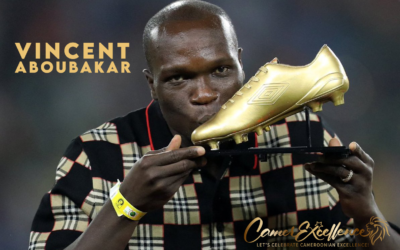 [CamerExcellence] - It is an understatement to say that he is the top scorer of an edition of the AFCON. His eight goals scored during the AFCON TotalEnergies 2021 make him one of the highest scorers of an AFCON. He is thus ahead of Hassan Al Shazly, the Egyptian, who...
read more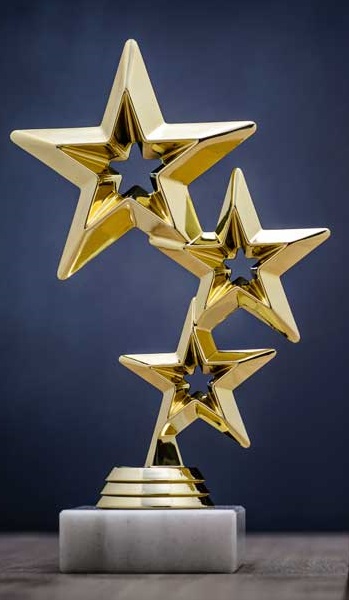 Soon – february 2022
CamerExcellence Awards 2021
Let's celebrate the Cameroonians who, far from home, do honour to the country and make Cameroon proud through the influence of their professional activities and through their expertise.
CamerExcellence Awards 2021
Vote and validate
Which Cameroonian do you think could win the Grand Prix CamerExcellence Awards for the year 2021? Give your points to the one you think deserves this Grand Prix. Don't worry, all will be rewarded. We would just like to highlight the one who has done the most to honour Cameroon at the international level and in the Diaspora in 2021.
Francis NGANNOU
UFC World Champion 2021 – MMA Heavyweight – USA
Joël EMBIID
NBA semi-finalist – 2021 – Philadelphia USA
Pascal SIAKAM
ALL – STAR 2021 – Toronto raptors – USA
AJARA NJOYA NCHOUT
Norwegian
League Top Scorer – 2020

– Athletico de Madrid
Vera SONGWE
Executive Secretary of the ECA, Deputy Secretary-General of the UN – 2021 – Addis Ababa